Testimonials




"Thank you so much for all your hard work and long hours. Beautiful job! Thanks again."

Ray and Catherine Porter (New Jersey)


---



"We've gotten so many compliments on our "office" we are giving people your name! We can't say enough how fortunate we were to find you! Thank you!"

The Ebersoles (Pennsylvania)


---




"Your professional manners and skilled workmanship are to be admired. You are on our list of "Best of the Best" in building and delivery. Thank you."

Mr. & Mrs. Piccioni (New Jersey)


---



"We wanted to thank you for all your hard work and long hours. Also, thank you for your attention to detail. Your willingness to listen to what we wanted is much appreciated. Beautiful job!"

Ray (Long Beach, NJ)



---



"My wife and I were looking to have a garage built. When the prices started coming in we didn't think we were going to be able to do it. That's when a friend of ours told us about Barnco. The garage was done in one day and they cleaned up the entire work area. My wife and I are always getting compliments. We would and will recommend Barnco to anyone who needs any kind of woodwork done. Thank you for a very nice and neat job."

Michael and Debra Ayusa



---



"We're writing to let you know how happy we are with our new shed. It fits so well into our landscaping and matches our house perfectly – siding, shingles and shutters. We have gotten so many compliments from our friends and neighbors. And, of course, we tell them that we purchased our shed from Barnco in Berlin. We are pleased not only with our shed, but with the courteous service we received from everyone we dealt with in your company. We will be sure to come back to you for our next purchase."

Sandra and Howard Rosenberger (Atco, NJ)


Do you wish to share a testimonial with us?

Please use this form below to fill out your information. Thank You!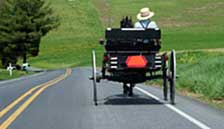 Berlin Office:
(856) 767-6887

Mobile Phone (Mon-Fri: 8am-5pm):
(856) 753-8900


Berlin Hours:

Thursday: 10 AM to 4:00 PM
Friday: 10 AM to 4:00PM
Saturday: 8 AM to 4:00PM
Swedesboro Office:
(856) 241-7660

Mobile Phone (Mon-Fri: 8am-5pm):
(717) 951-3883

Swedesboro Hours:

Friday: 10 AM to 4:00 PM
Saturday: 10 AM to 4:00PM
Monday: 10 AM to 4:00PM